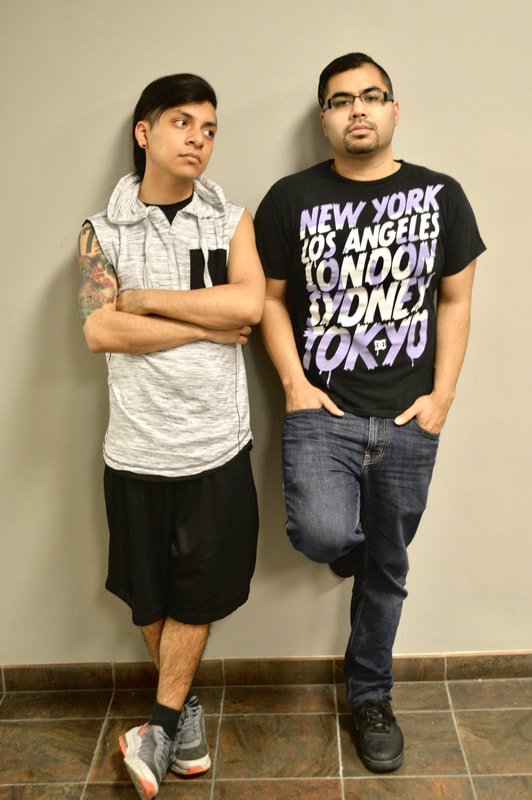 Playing video games would never lead to anything, or so they said, but don't tell that to the members of electronic pop/rock duo AfterSound. On their own separate paths, Zain [vocals/guitar] and Shap [drums] began their musical journeys playing the likes of Guitar Hero and Rock Band only to learn they truly had a deep passion for writing songs and performing on stage. A few years and a craigslist ad later, AfterSound was formed from the most unlikely of circumstances - an acoustic singer/songwriter and a metal drummer having a shared musical vision.

After touring the U.S. and Southeast Asia to promote the release of his debut album, The Leap, Zain decided to put the solo effort on hold to start a band. "Even though I had had the opportunity to work with some incredibly talented people, I remember feeling like I wanted to be involved with something bigger than myself," recalls Zain. "My musical interests and influences were expanding, especially in the electronic genres, and I wanted to go on that journey with others." Cue in Shap.

Coming off various stints in punk and hardcore bands, Shap was searching for a project that allowed him to experiment across genres and push his creativity behind the drum kit. "That's probably the main reason why I took a chance on reaching out to Zain's Craigslist post looking for band members," explains Shap. "It was something so different than what I had done previously and after meeting Zain, we instantly realized we had several common influential bands we listened to. I found that to be really exciting for where we could take our sound and the band."

With the release of their first single, "Find a Way", AfterSound started their exploration into their own unique sound. Working with producer Sureknock Jones on the track, the song combines the organic sound of guitars and strings with heavy electronics and synths to create an energetic anthem. The song is included on their self-titled EP, which also features the track "Stand Tall". AfterSound donated this song exclusively to the United Nations to help raise funds for their relief efforts. "Music has always been about more than just the writing or performing for me," admits Zain. "It's part of the meaning behind the band name. Aside from being able to affect people psychologically and spiritually, I just felt like music could do some actual and tangible good in the world. The opportunity to work with the UN was incredible, and we plan to continue doing what we can with our music to support great causes."